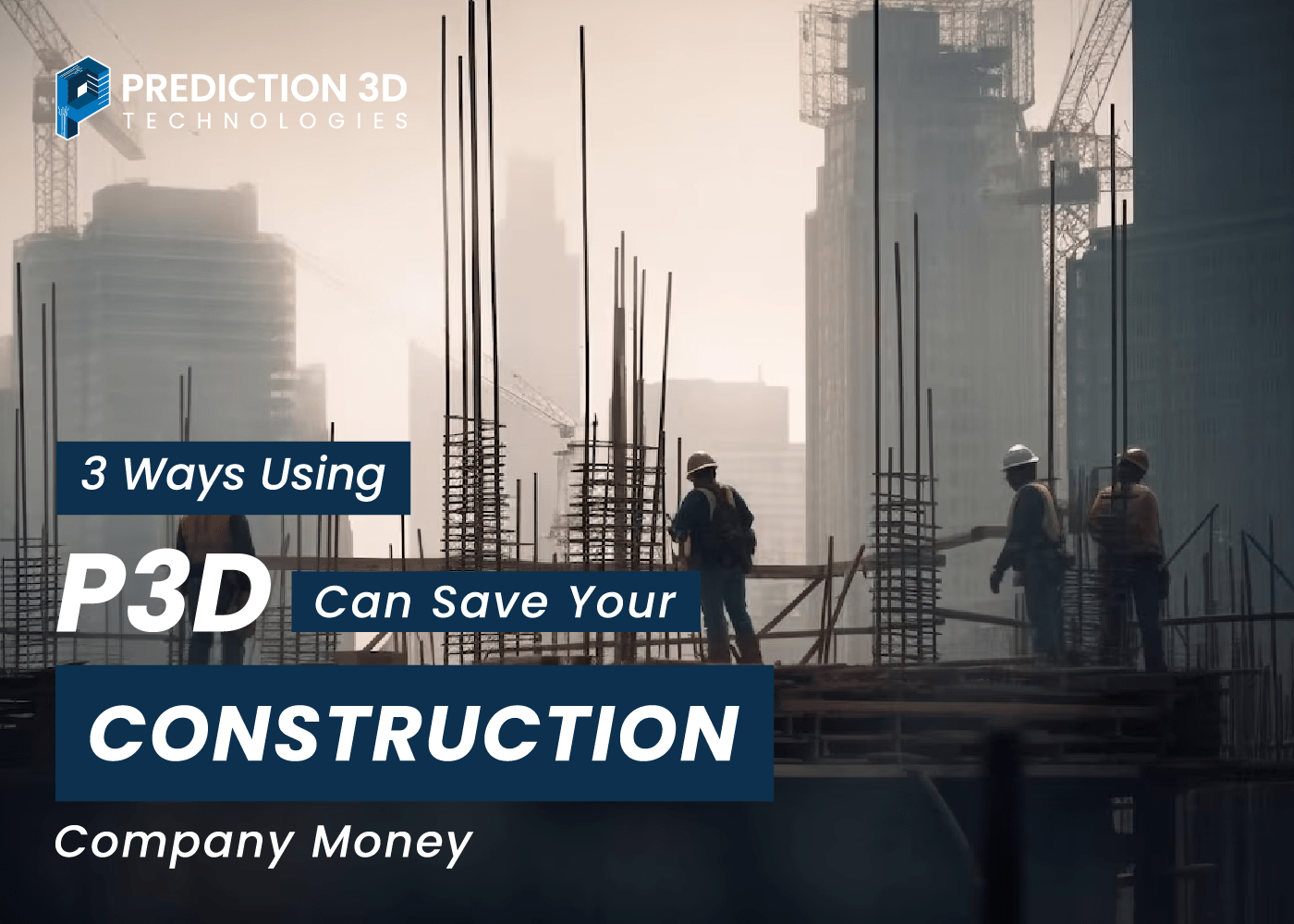 In today's world of construction, unpredictability reigns. Managing construction projects at a profit can often rely on good decisions made far upstream. Prediction 3D (P3D) offers AI solutions for construction professionals that help you make more informed decisions.

P3D offers the modern equivalent of a department full of project managers dedicated to ensuring your company's bottom line. Providing artificial intelligence powered project management solutions is what P3D does, and they do it very well.

Most AI powered project management platforms require intense training and setup, but P3D is different. P3D AI powered project management solutions are designed to be used by build, not program. The P3D platform can be used to reduce your project costs, increase your efficiency, and improve quality.
How Can Using P3D AI Powered Project Management Solutions Save My Company Money?
Some of the largest construction expenses incurred fall into the categories of materials, labor, and project management. P3D can help improve the profitability of all three at the same time.

Let's take an example:
Imagine we have a project on schedule, the weather is cooperating, and materials are arriving. Just as the next phase is about to begin, one of our two cranes fails unexpectedly, stranding not just the labor force on site, but the materials due to arrive in moments.

Suddenly, we now have to re-appropriate the labor, redirect the materials, and find a replacement crane. The standard response is to gather the troops and brainstorm until the best bad idea emerges, because the decision was made in response to an event, not planned.

In this case, the P3D platform could not only be used to calculate a response to the broken crane, but could have perhaps prevented it in the first place. P3D is powerful enough to analyze past trends and provide more accurate forecasting, helping avoid unprofitable surprises.

The P3D AI powered project management solutions are specifically designed to be easy-to-use by non-IT professionals, so you won't need a week of training to get the results you need.
Cost-Efficient Material Forecasting and Logistics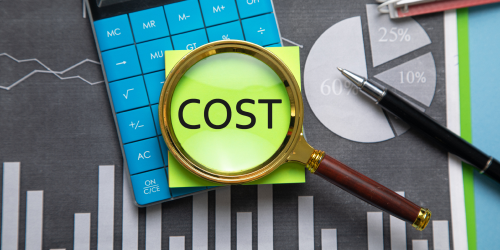 Many of us felt the effects of material and labor shortages due to the pandemic. In many cases, those builders with the most material and labor available enjoyed the highest profits. Those lacking the same resources often struggled to stay in the black.

The P3D platform can compare past and current cost and supply data and provide simple options in seconds, resulting in more informed decision making. Often, a simple tweak in strategy can result in exponentially better results and provide more profit opportunities.
Reduced Labor Costs, Increasing Profitability
Cost-effectively using labor resources is at the heart of profitability. As project managers, we often have less control over tangibles and logistics. However, effective labor management is key to stable profits, and unproductive labor must be avoided as much as possible.

P3D offers AI powered solutions that can make thousands of simulated decisions in seconds and provide the options that best match your rule set. The P3D platform can also help predict future events that might be impacted by decisions made today, without the real consequences.
Improved Accuracy, Reducing Mistakes
We all make mistakes, but some mistakes are more expensive than others. Project management often involves making financial decisions based only on the information immediately available, yet can involve large numbers.

AI powered project management tools can help eliminate poor options early in the process, saving critical computing power for only relevant, mission critical tasks. By analyzing the simulations over and over in milliseconds, the platform can identify small errors that could mushroom into future complications.
The Future Of Construction Project Management Is Here
If history has taught us anything, it is that technology never moves backward. The project management tools we used yesterday are now underwhelming by today's standard. Those construction professionals that embrace technology often demonstrate the highest efficiency, lowest operating costs, and most profits.

To see how P3D can help improve your construction company's bottom line, just click here for more information.